I'm excited to be speaking at the Naturist Wellness Weekend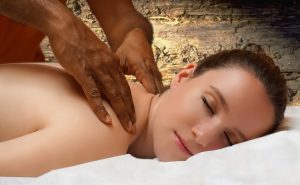 The Naturist Wellness Weekend is an annual event, taking place on 15 and 16 July, 2023, and I'm taking part.
I don't know if you have seen the recent Channel Four documentary series "Naked Education". This is a ground-breaking series of programmes that explores body confidence issues in many forms and seeks to open a conversation about our attitude and expectations regarding the human form.
It's been a bit controversial, but I believe that it is part of an incredibly important conversation that needs to be had.
In recent years, there has been a growing interest in naturism and its many benefits, especially since lockdown. Naturism is the practice of going nude in a social setting, and it is a lifestyle that promotes body acceptance and self-confidence. "Naked Education" has brought the subject to the forefront, providing insight into the world of naturism and its many benefits.
As someone who has embraced this lifestyle, I am excited to take part in a naturist wellness weekend in July, where I will be leading a workshop on confidence and a talk on using language more effectively. Most of those taking part will be naturists, or people trying naturism for the first time.
The naturist wellness weekend on 15th and 16th July, is an event that promotes wellness and body positivity. It is a gathering of individuals who are passionate about living a healthy and holistic lifestyle.
The event is being held at the Naturist Foundation, a beautiful and peaceful location nestled in the heart of the Kent countryside. Visitors can come for one day or camp overnight, and there are many activities available, including yoga, massage, healthy eating, hypnotherapy, life-coaching and more.
In addition the venue has a range of activities available – all included in the price of the weekend or day ticket:
Camping on site
Beautiful heated pool (no costumes allowed in the pool)
Cafe
Bar
Mini-ten Courts
Woodland walks
The workshop that I will be leading is designed to help individuals build confidence and self-esteem. Confidence is an essential aspect of our lives, and it is something that can be developed and nurtured. In the workshop, we will explore techniques that can help individuals overcome their fears and develop self-confidence. We will also discuss ways to develop a positive self-image and how to use body language to convey confidence and authority.
It may seem contradictory to talk of a body confidence event where people are naked (and I should say that nudity is not a requirement for those attending), but the majority of people who try naturism say that because every body is different and people look 'normal' rather than 'perfect', the experience is liberating and self-affirming.
My talk on using language more effectively is based on my course and workshops, titled "Using Language for a Change". It will focus on the power of language and how it can impact our lives. Language is a powerful tool that can be used to inspire, motivate, and connect with others. However, it can also be used to undermine and belittle. In the talk, we will explore the ways in which language can be used to enhance relationships and how to use language more effectively to communicate our ideas and thoughts.
Both the workshop and talk will be done naked, to a naked audience. This may seem daunting to some, but in the naturist community, it is a normal and accepted practice. Being naked is an essential part of the naturist lifestyle, and it promotes body acceptance and self-confidence. When we are naked, we are vulnerable, and this vulnerability can help us connect with others on a deeper level.
For those who have never experienced naturism before, the idea of being naked in public may seem daunting. However, the naturist community is welcoming and inclusive, and it promotes body acceptance and self-confidence. Naturism is not about being sexually provocative or about flaunting our bodies; it is about embracing our natural selves and being comfortable in our own skin.
The naturist wellness weekend is an opportunity to experience naturism in a safe and supportive environment. Visitors can come for one day or camp overnight, and there are many activities available to suit all interests and skill levels. Whether you are looking to connect with others, learn new skills, or simply relax and unwind, the naturist wellness weekend has something for everyone.
The Confidence and Self-Esteem Mastermind Course
An 8 week course to help improve your confidence and self-esteem in any context. This online course will begin Thursday 21 September.
Lots more information below.