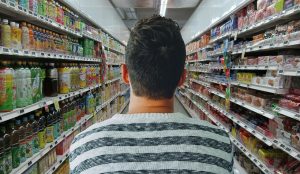 Shopping in a supermarket is one of those apparently simple things that can take the most energy and cause us the most stress. Life is full of big problems, and sometimes part of solving those is to make a bit more space for them by making the small problems easier.
Having to sometimes shop for multiple people has caused me to try to hack the process. I can't say I love shopping, so there is an imperative for me to get the job done as efficiently and thoroughly as possible in one go.
That principle conveniently co-incides with the latest government advice too, so I thought I'd share of my tips for an efficient shop.
Read more »