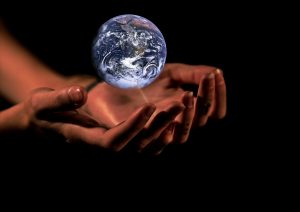 Some time ago I wrote a blog on metaprograms and the value of 'chunking'. In a nutshell, when dealing with issues it can be useful to change 'chunk size'. You can look at things in more detail – chunk down – or you can consider the bigger picture. Both approaches have their value, and there are multiple levels of thinking.
As I write this, the world's attention is on the UN Climate Change Conference (COP26) and although I am not following it in detail, I definitely think this is a time for chunking up.
At all levels of society there is attention on what we can do to save the planet and our environment. From recycling waste to buying electric cars, many of us are trying to 'do our bit'. There is plenty of evidence, sadly, that 'our bit' is not enough. Every little helps, but a lot helps more, and to do a lot, we are going to have to look at a bigger picture.
Read more »