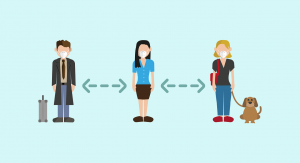 Leadership skills are usually the domain of work awaydays, school insets and high-level training courses. If I were to suggest that someone needs to improve their leadership skills, many would shrug their shoulders unenthusiastically.
I don't have, or want, a leadership position
I wouldn't want the responsibility
I just want to do my job and walk away at the end of the day
I hate managers, I certainly wouldn't want to be one
I have enough trouble with my own problems
In spite of this, leadership is the one skill that you exercise every day, whether you like it or not. We are all leaders, and leadership starts with ourselves. Self-leadership is the most important leadership skill.
Read more »